Three Foundational Voyages


Mobile – Dubuque – Basutoland
Brother Maurice used scriptural and theological words to write his map. Like an acorn, which we can think of as a map for the growth of an oak, his map is rich but dense; inspiring but intangible; full of potential, but subject to slow, imperceptible growth.  How do we follow such an abstract map?  We can't without help.
In the digital age, there is a how-to video for everything from aerating asparagus to understanding the zen of the zodiac. You can google them. In our cars we have a vocal GPS guide to alert us before each turn. Ships have an inertial guidance system. In the world of spirituality, so far, no how-to's to help us live our spirituality are on Youtube – although there is a video on our "internal guidance system."
Foundational Stories
Nevertheless, it is possible to get concrete about navigating our inner world. Instead of going on line, we can go back in time. We can discover in foundational stories in the Brothers' history how the ideals of Brother Maurice's map were lived as a deep and compelling spirituality. Stories from our origins can be living maps for us the way lines and footprints on a ballroom floor map out the steps for dancers who desire, for instance, to master the moves of the merengue.
What follow are three seminal stories of voyages. Taken together, they model how, with practical heroism, our ancestral brothers left footprints for us to step into as we search for how to live the intangibles of our province's shared spirituality as Brother Maurice has mapped it out.
Paradis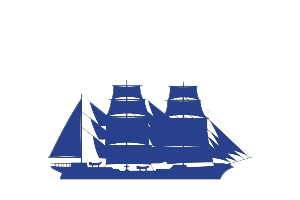 Mobile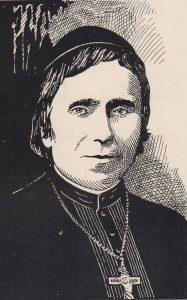 Near the end of his term as superior general in 1846, Brother Polycarp wrote a letter to all the brothers in France. He had just added to the statutes an expression of his desire for the brothers to think beyond France. Within a month, he received an invitation from the bishop of Mobile, requesting brothers to found and run a sanctuary for orphan boys. Bishop Portier let Brother Polycarp know that the boys were actually orphaned twice. He and the sisters who had been caring for them had received a directive notifying them that the sisters' religious congregation would no longer take in boys. So that meant displacing the boy orphans on short order.
Brother Polycarp's letter started with words of realism:
"God takes pleasure in being benevolent towards us such that our infidelities don't turn him away from what he has in store for us. Our institute is moving forward. A new field has just been offered to us in the New World. Who will be the privileged five whom the Lord has chosen for himself to go make known his adorable heart and glorify his holy name on the other side of the Ocean?"[2]
We take up the voyage as told by Brother Stanislaus, archivist, and Brother Macarius, author of A Century of Service.
The chosen volunteers were Brothers David, an experienced teacher before becoming a brother, 31 years old; Placid, a boarding school prefect, 26; Athanasius, a 2nd year teacher, 24; John-Baptist, a tailor and doorkeeper, 34; and Alphonse, a school principal and member of Brother Polycarp's council, 33, named director of the mission.
The day of their departure was set for September 23, 1846. All the brothers gathered at the place named Paradis. Paradise. What is the origin of the name of this property that the brothers had recently bought along the river Borne on the outskirts of Le Puy? It didn't come from the brothers. Was that the name of the Roman-era villa whose foundations were unearthed while laying a water pipe through the grounds? Was it the name which, according to ancient documents, designated a cemetery near Le Puy? We don't know; but its antiquity is beyond all doubt. Paradis appears as early as 1507 on a list of taxable properties and marks the exact spot where our brothers established their motherhouse, their home, their school, their farm, and the formation programs on which they founded their hopes.
Among the brothers bidding the missionaries Godspeed were a number who had also courageously volunteered for the enterprise. With a beaming countenance, Brother Polycarp took the chosen five to his heart, showering on them congratulations and giving them consoling advice. Then the solemn hour approached. The assembled brothers paused before their missionaries and kissed their feet, singing the verse from Isaiah (52:7), "How beautiful upon the mountains are the feet of those who bring glad tidings, proclaiming peace, bearing good news, announcing salvation, and saying to Zion, 'Your God is King!'" After the ceremonies, the whole community escorted David, Placid, Athanasius, John-Baptist, and Alphonse to nearby Montagnac, the place where they were to catch the northbound stage coach.
On their way
The last embraces and adieux being made, they set out on their way. They passed through many a storied town made rich in historical association of their beloved country, and acute was their nostalgia as they realized that precious traditions, monuments, cathedrals, manners and customs would be but a memory in a land with no monuments or historic background.
The missionaries traveled by coach as far as Orléans. There they saw with their own eyes that new wonder of the world, a railroad train propelled by steam which actually pulled them all the way to Paris. At Paris they again took the coach, this time to the port of Le Havre. There the five missionaries met four Jesuit priests and two candidates who were to sail with them on the same boat for Mobile. How glad they must have felt to meet traveling companions from near their home in Paradis. These priests had been called by the bishop of Mobile to take charge of the college he had founded at Spring Hill.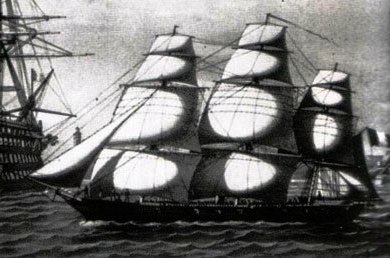 They all expected to leave port at once on the Anna, a sailing vessel of 520 tons, but she was not ready to sail until October 27, that is, over a month behind schedule. They were grievously disappointed, for the ship had to be loaded for the voyage, then await a favorable wind. Their delay would indeed have been a great hardship had they not been fortunate in finding accommodations at the hospital of the Sisters of Charity[3] where they were boarded and lodged for two francs a day.
The eager passengers discovered that they would be berthed in the cargo hold. Once at sea, instead of steering directly for Mobile, the Anna rambled in her course to deliver and take on cargo at French ports of call. She put in for two days at St. Pierre and Miquelon, two islands south of Newfoundland, where the missionaries were becalmed for two days.
Next they headed far beyond the direct route to Mobile toward the remote Caribbean isle of Guadalupe, which they reached in December and where they were held up for twenty-five days. Once again, cargo had to be unloaded and other merchandise brought on. At port, the missionaries suffered from the great tropical heat, and they were forced to remain on board to get some of the sea breeze. On Christmas day they attended a midnight mass at the hospital of the port, eventually weighing anchor again to coast the Antilles and Cuba. There a severe storm battered them. It was by far the worst of the voyage, such that the Anna seemed in danger of sinking. But she was a staunch vessel and weathered it successfully.
Mobile
At last they entered the mouth of Mobile Bay on January 11, 1847. From there they transferred to a light schooner, which brought them to the wharf of Mobile.
Bishop Portier had impatiently awaited the missionary band, becoming more anxious from day to day about their safety. It was with great joy, then, that he welcomed them. He led them to a small cottage on Franklin Street across from his residence, a poor abode indeed and nothing like what Brother Polycarp depicted in his rosy letter to the Brothers: "A piece of ground as large as that of Paradis and a splendid house where forty orphans can be assembled is to serve as their home." Nevertheless, the brothers were content with what they were given, however poor, and the good bishop saw to it that they would not be lonesome. Every morning he himself gave them lessons in English, and sent one of his assistants to continue the same every afternoon.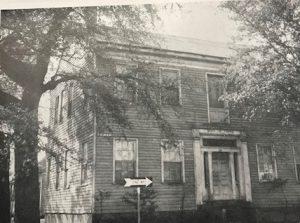 Sometime afterwards, a rented house was secured for them at the corner of Warren and St. Francis streets, and they moved there with eighteen orphan boys from the sisters. There they directed their new charges, gradually learning the language and getting acquainted with new manners and customs. In the meantime a larger lot and a more commodious house was being prepared. This was St. Vincent's, into which they moved six months later, on September 1, 1847.
Paradis 
Dubuque, Iowa[4]
Brother Polycarp worked out with Bishop Loras of Dubuque, a friend of Andre Coindre and his colleague in giving parish revivals, a project to establish a farm whose produce, as at Paradis, could supply the orphans. In 1853 he sent three brothers and three novices to expand the mission to America: Brothers Jean-Claude, Zozime, Ambrose; and novices Odon, Francis, and Claudius.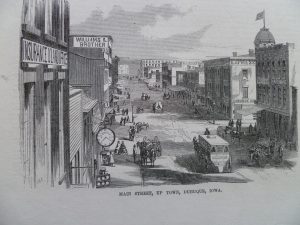 The land route to Le Havre for these Brothers was a little different than the one for the Mobile missionaries. It was uneventful; they arrived at the port at the end of April to await embarkation, but there was an unfortunate surprise. Brother Ambrose received an urgent letter from Brother Polycarp ordering him to return to Paradis. A brother in charge of the farm there had made a serious accusation to the civil authorities that Ambrose had taken away from Paradis, without permission, a quantity of valuable seeds. He could not leave the country. He missed the boat. The vessel with his comrades was ready to go and sailed for New York without him.
Through the Great Lakes
After thirty-six days of sickness and misery, the seven who sailed finally landed in New York. They had to decide which way to take to Dubuque. The sea way was open to them: south on the Atlantic and then west on the Gulf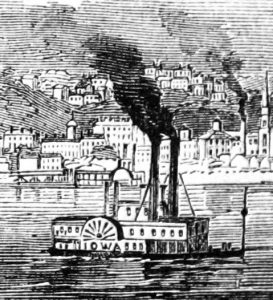 coast to the mouth of the Mississippi, then north on the river – for a total distance of 3,000 miles, which was about the same as they had already traveled. But they had had enough of the sea. They preferred the northern route, shorter by 1,000 miles. A river boat took them to Albany, a stagecoach to Buffalo, a lake vessel to Toledo, another boat to Chicago by way of Detroit through Lakes St. Clair, Huron, and Michigan. Chicago was only 200 miles from Dubuque, but there was no direct road between the two cities. So they went south by coach to St. Louis, a distance of 300 miles, then took a boat up the Mississippi to Dubuque.
While at St. Louis they had seen a riverboat on fire. A few days later they learned to their dismay that the burning vessel carried all their chapel furnishings and the farm implements that they were bringing as cargo. The back-breaking loss amounted to $4,000.[5]
On the last stage of their journey, Brother Claudius, one of the two novices, in the act of trying to draw water over the side of the boat, lost his balance and fell overboard. The boat had stopped at once, the crew giving every possible assistance, without success. A week later, his body washed up onto the river bank. Charitable hands buried it near the shore and sent his effects to the brothers at Dubuque. They were distressed and grief-struck.
Brother Ambrose
Thus, only four brothers out of the group of six arrived at Dubuque on July 15, 1853, bringing with them their pain at the drowning of Brother Claudius. Imagine their surprise when, upon reaching the farm, they saw Brother Ambrose among those who advanced to meet them!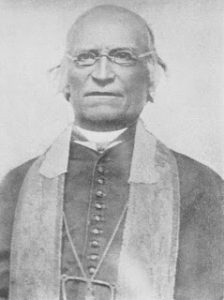 To get there, Ambrose, after being abandoned at Le Havre with his seeds, prayed with the faith that moves mountains, pondering all the while the content of the accusation sent to him by Brother Polycarp that risked ending his missionary dream. He decided that he could defend himself by mail. So he wrote and gave the needed explanations and proofs that he had stolen nothing. Brother Polycarp responded immediately; the answer came by return mail. The police authorities in Le Puy cleared him and Brother Polycarp told him to proceed to Dubuque.
Now he had to grapple with a financial problem. The brothers had left him at the wharf in Le Havre with only enough money to return home to Paradis. How was he to pay both his fare and provisions for the trip? He borrowed whatever funds he needed from a gentleman returning to New Orleans. On the way there, Ambrose offered his services to the kitchen and they were accepted, so he earned free board and a salary as well as a bonus for doing supplementary work. On arriving in New Orleans, he paid off his debt and was flush with cash.
Now, what would he do in New Orleans? How to get to Dubuque?
The only route was via the Mississippi River and he consequently took passage for Saint Louis, stowing on the boat a wooden box containing his seeds, his meager wardrobe, and a considerable sum of money for purchasing more land plus provisions for the community. With everything safely on board, he strolled off to catch a glimpse of New Orleans, but when he returned to the wharf, his riverboat was nowhere in sight. For some reason or other, it had sailed off before the scheduled time. Once more Ambrose was obliged to embark on another boat and, fortunately, again, it proved faster than the one with his luggage, so much so that he had a twenty-four hour wait on the docks at St. Louis. His patience was rewarded, for when the original boat tied up at the wharf, he found his box intact and untouched.
"New Paradis" Farm
The tract being developed into the Brothers' farm was 231 acres in area, half woodland and half cleared. Their residence was a log cabin, crudely constructed, and stuccoed with mud. Besides planting wheat and oats, the brothers' days were spent chopping wood, hauling it to the city, and selling it for their livelihood. In the bleak Iowa climate, they had to travel several miles, generally on foot, to attend mass.
Ambrose labored in Dubuque for seven years. He eventually joined the brothers in Mobile with the orphans, where he spent the remainder of his life. His job was laborious, doing whatever it took to feed the boys. His services were particularly valuable during Civil War times. When, on account of the blockade or the scarcity of money, provisions ran low, he hitched up a team, drove out to the surrounding counties, and by dint of begging or bartering, always managed to return what was needed to replenish the storeroom.
Hoboken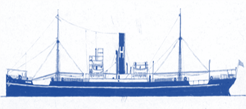 Basutoland
Brothers Andrew Fredette and George-Aimé Lavallé, both Canadian-Americans from Central Falls Rhode Island, were among four brothers who volunteered to replenish the ranks of the original four brothers who made the ocean voyage in 1937 to found a mission in Basutoland in southern Africa. They were eager and began taking lessons to learn the local language from Canadian priest missionaries who had served there.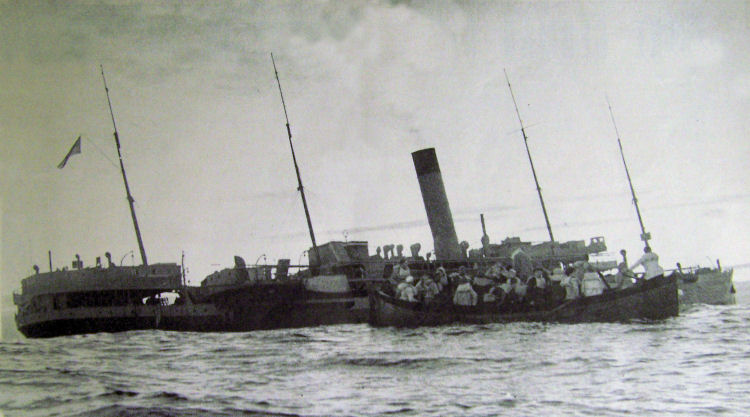 It was 1941, by which time the north Atlantic had become a dangerous theater of World War II. Out of an abundance of caution, their ship would take a sea route via Brazil to South Africa.
Passports of the Commonwealth
George Aimé and Andrew were told that their Canadian passport rather than their U.S. passport would make it easier to travel in South Africa, since it, like Canada, was part of the British Commonwealth. Twelve priests, Oblates of Mary Immaculate, were also on the manifest ofthe Zamzam, an Egyptian vessel, with the brothers and over 200 other passengers, most of whom were U.S. Protestant missionary families. To make the steamer invisible at night, the captain ordered all the Zamzam's windows and portholes to be painted black; lighted cigarettes were not allowed on deck. It left from Hoboken, N.J. March 20, 1941, then Recife, Brazil, April 9, both times in total darkness.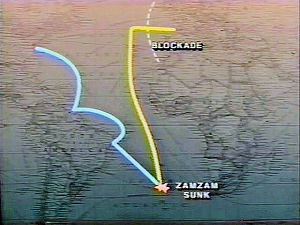 In early morning of April 17th, 1941, while most of the Zamzam's 242 passengers and crew were still slumbering, the German raider Atlantis fired fifty-five shells. Surprisingly, only nine hit their target, but those nine shells did fatal damage to the Zamzam. After the panic of being rescued at Nazi gunpoint from damaged lifeboats, all passengers and crew members, some critically injured, were boarded onto a prison ship, where they watched the Zamzam sink, then spent thirty-three days in dire conditions of captivity at sea. Only after six weeks did the Germans report the event and the news that all passengers were alive. U.S. newspapers had long since bannered the loss at sea of everyone on the vessel; some families had even conducted memorial services.
Those aboard the prison ship with U.S. passports were eventually released in Spain and returned home, as the U.S. was not yet in the war. The brothers and priests, because they bore Canadian passports, landed in occupied France to be spirited to Milag, Germany, where they were incarcerated in a prisoner-of-war camp in common rooms with fifteen or twenty other people. Our Brothers ended up in separate barracks; they spent four years under guard, prevented by rifle fire even from using the latrines at night. Brother George-Aimé later said, "As for the trials, the loneliness, the searches, the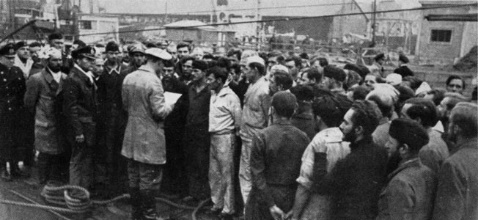 air raids, the starvation, the spies, the torments of being depersonalized, we POWs all know about that. However, as the playwrights remind us, 'Calamity is man's true touchstone.'[6] We also experienced some moments of peaceful contentment brought by a letter, or by participation at a church service, or by a budding friendship which would last for a lifetime, or a hope of repatriation, or the euphoria of liberation."[7]
Liberation
That hope came true in April, 1945, when Royal Marines "threw open the gates to welcome liberating forces: tanks, armored cars, trucks, guns, motorcycles and all kinds of equipment. As they roared through the gates, how we cheered and cheered until we were hoarse. The commander of the regiment hoisted a Union Jack up on the flag pole which we had erected a short time before. Then he jumped up on the top of a carrier and called out 'GENTLEMEN, YOU ARE FREE!' How we cheered and cheered! Then a Scottish army band struck up the tune 'God Save the King,' and, since most of the men were British, how they did sing! How they wept! It was hard to realize that now the war was over and we were free and could go home."[8]
After years of decompression and re-adjustment to freedom, both Brothers Andrew and George Aimé finally made it to Basutoland after its name became Lesotho, where their missionary desire became reality.
Conclusion of Foundational Voyages
So we have two sorts of map for our spiritual voyage: one written as ideals that the Church has studied and confirmed, and the other acted out in foundational narratives by our intrepid predecessors whose voyages reveal  the founding spirituality of our province. Both maps begin at the same Point A—profession of faith in a God of love drawing close to us to save our lost contemporaries. Both end at the same Point B—far away from home but close to God, working actively at the periphery to build a sanctuary for distressed youth.
Both maps portray Jesus as the heart, the reference point, and the motive of our spiritual voyage. A close reading also reveals that the maps from Rule and from life allude to some of our Institute's favorite scripture passages: from Isaiah, the prophet whom Jesus quoted to announce his own mission to the lost[9]; from the 1st letter of John, who tells us that God is Love and Jesus was human; and from the 2nd letter of Peter, which proclaims that God lives in our hearts.
The two maps, one a theological vision and the other a missionary narrative, complete each other. While the first is a metaphysical treatise of who we are in God's eyes, the second is a human drama in three acts. If the first could be proclaimed like the creed at a solemn mass, the second could be a campfire spellbinder. The first charts the part of our heart that channels belief, communion, grace, and longing for transcendence, while the second explores the place where we know affection, attitude, family spirit, the quest for adventure, and shared feelings of disappointment, fatigue, courage, loss, and pride.
Prayer, Reflection, Exchange
Three Foundational Voyages
The grace I seek …
Lord Jesus, during your world-changing voyage through Palestine you crisscrossed the sea and your first disciples lived on the water. We give thanks that you continue to call new disciples from our generation. Give us the grace to ponder the lives and travels of our early missionary bands so we can  learn from them. Through them, show us the cost of discipleship and help us to adapt their voyages to our present-day spiritual quest. Send your Spirit to show us how, inspired by their wisdom and Brother Maurice's map, to support our partnership of brothers and laity as we live a common spirituality suited to our times.
Connecting the maps
Use your intuition to find connections between the two "maps": which ideals from the Rule of Life map do you see being lived out by those on the three  voyages?
 Composition of place
Enter imaginatively into the founding story that most engages you. Take the point of view of one of the persons on the voyage or of a witness. Allow your imagination to fill in day-to-day details … to hear conversations or join in them … to feel the tensions … to sense what they likely had in their hearts and minds …
 Our inner voyage
The three voyages can be seen as an extended metaphor for our inner spiritual voyage from Point A – experiencing God's love – to Point B – taking responsibility for being the compassion of God for our contemporaries whose lack of basic necessities rob them of hope, faith, or love. Find in the stories real or symbolic touchstones to your adult spiritual journey:
Voyage to Mobile
Ideals/Obstacles to reaching ideals
Founders' story
My story
Experience of God as a loving father /mother
Brother Polycarp's warm support, the brothers' blessing, prayer
 
Emerging spiritual desires
Desire to go beyond France, to generate new life and missions for the institute, union with God
 
Risks, fears, costs
Leaving home, culture, family, the comfort of Paradis, loss of health, radical life change …
 
Inadequacies and delays
New language, long layovers, loneliness …
 
Supportive persons
Brothers, Jesuit companions, B. Polycarp, the bishop, hosts at port
 
Adversities and disappointments
Storms, lack of home contact and of privacy, discomforts, powerlessness to influence the route, limitations of the ship, Spartan lodging …
 
Sense of mission, call
Needs of boys orphaned twice, call to spread image of God as a loving father …
 
Gratifying elements, graces
Being wanted, sought for, welcomed, trusted, sinking new roots in a new culture
 
Personal gifts discovered
Life experience, patience, ability to respond to needs, language skills
 
Abiding questions
Will we ever understand the boys we serve and be understood by them?Will we be able to make a lasting presence of the Brothers in the U.S.?
 
 Voyage to Dubuque
Facing suspicion and false accusations; need to defend self
Ambrose's letter of accusation
 
Feeling abandoned and isolated
Left alone on the wharf
 
Defending self against a superior; not trusted
Letter to B. Polycarp and Paradis authorities
 
Availability for difficult assignments
Novices leaving country at a young age
 
Ingenuity in the face of lack of money/ resources
Ambrose working for food and lodging
 
Dealing with death and tragic loss
Drowning of B. Claudius, guilt at lack of proper burial, lack of closure
 
Discouraging loss of everything of value
Riverboat fire destroying furniture and implements
 
Hard work of service
Clearing woods and farm work in a hard climate
 
Sense of belonging to Church
Long walk to parish; reliance on the bishop
 
 Voyage to Basutoland
 
Desire to identify with and build up the Church
Joining with priests and missionary families; passports—Church before patriotism
 
Victims of violence, persecution
Shot at, imprisoned, panic of near-death event
 
Professions of prayer and faith to contemporaries
Joining with other missionaries for prayer and mass
 
Loss of freedom (addictions, injuries)
Internment, oppression
 
Recovery of freedom
Celebration with British army
 
Presence and empathy to others' suffering
Sharing POW cell, mutual comforting, awareness the evils of POW, the holocaust
 
Facing a real enemy
Humiliation, gunfire, intimidation
 
 My own story
After re-reading the notes you wrote above, pray psalm 107 about how God acts in our life.
http://www.usccb.org/bible/psalms/107
As background music, click on this video clip [music by Peder B. Helland] of a single hiker and reminisce about your personal spiritual journey with its moments of growth, peace, and challenge.  
Inspired by the psalm, by Brother Maurice's "map" and the three missionary narratives, outline the spiritual voyage of your adult life, beginning with the experience of God's love and ending with a commitment in God's name to the needs of contemporaries. You may wish to include tensions between ideals and obstacles, times of growth and of regression, experiences of success and of failure, of faith and of doubt.
Spend time in prayer of thanksgiving for the voyage you have been able to be a part of and in prayers of intercession for the gifts you will need to stay the course.
Psalms: Prayers of Jesus
Psalm 16: The Path of Life  http://www.usccb.org/bible/psalms/16

Keep me safe, O God; in you I take refuge.
I say to the LORD, you are my Lord, you are my only good.
As for the holy ones who are in the land,
they are noble, in them I take delight.
Those multiply their sorrows who court other gods.
Blood libations to their gods I will not pour out,
nor will I take their names upon my lips.
LORD, my allotted portion and my cup,
you have made my destiny secure.
You have measured out for me pleasant places;
fair to me indeed is my inheritance.
I bless the LORD who counsels me;
even at night my heart exhorts me.
I keep the LORD always before me;
with God at my right hand, I shall never be shaken.
Therefore my heart is glad, my soul rejoices;
my body also dwells secure,
For you will not abandon my soul to death,
nor let your devout one see the pit.
You will show me the path to life,
abounding joy in your presence,
the delights at your right hand forever.

Psalm 118: Jesus reflects on his life story
http://www.usccb.org/bible/psalms/118
 Musical Reflection
Listen to and pray with the song Thank you for My Life by Smokie Norful

 Prayer of Thanksgiving
From the link below, pray Psalm 145, then add personal verses to name and celebrate our story and your story.
Background music while praying:  Classical Strings
[Those having devices with a keyboard: first open the video clip below, then hold SHIFT while clicking the psalm 145 link . To return to this page, click X on the psalm page.]
Classical strings background music

Link for Psalm 145     http://www.usccb.org/bible/psalms/145
Listening and Mutual Support
In groups or pairs, we listen as others talk about what they find most revealing about the spirituality implicit – and often explicit – in our foundational stories.
Footnotes
[1]Background music while reading— while holding the shift key, click the  link below. Then diminish the video to return to the text.
— Classical strings:https://www.youtube.com/watch?v=tjFgeY5gaio
[2] Workbook 2: Brother Polycarp, p. 56-57
[3] The hospitals of the Daughters of Charity, works inspired by Vincent de Paul in the 17th century were not the equivalent of today's medical centers. Besides caring for the sick, they were religious houses and works of charity to lodge and feed foundling children, unwed mothers, indigent travelers, and the homeless.
[4] Brother Stanislaus, Brothers of the Sacred Heart (Rome), pp. 70-72
[5]  Roughly equivalent to $115,000 in 2016 dollars.
[6] Address at a reunion of survivors. Quoted from Beaumon and Fletcher, The Triumph of Honor.
[7] Address at a reunion of survivors
[8] U.S. survivor Jim Russell
[9] cf. Luke 4: 15-21